Springs
We, at Sri Laxmi Springs manufactures springs of all sizes and shapes. Our machines can produce springs of wire diameter up to ½ inch. There are no limits to the length. We make high-quality springs as per customer specification.
Wire diameter up to ½ inch max.
Max. Wire length unlimited
Max. Outer diameter 200 mm
Max. Spring length unlimited
We produce springs with variable diameter for various applications such as power switches, electronic products, miniature switches, machines, power switches, commodity, sports equipment, home appliance.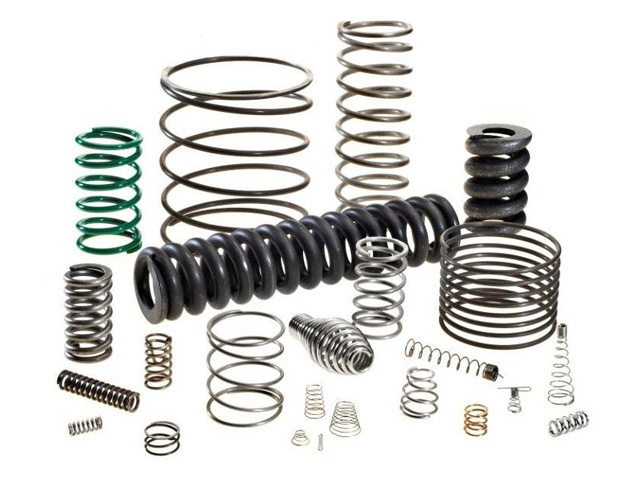 Compression Spring
We are a trusted compression spring manufacturer for various automobile manufacturers. We have a proven track record of supplying high-quality springs as per customer specifications. Our latest technology machines help in mass production volumes of compression springs with easy ramp-up plan. We are committed to giving you the right part with the right quality and at the right price.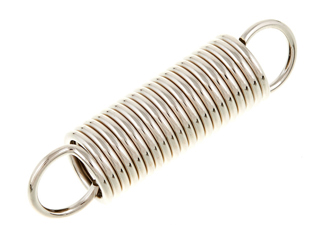 Tension/Extension spring
Extension springs are commonly used in industrial products including automotive interiors and exteriors, carburettors as well as thousands of other uses. Extension springs are quite direct opposite of compression springs, in that they are close-coiled helical springs that extend under a pulling force. Extension springs can have many different styles of hooked and looped ends. We have decades of experience in manufacturing tension/extension springs.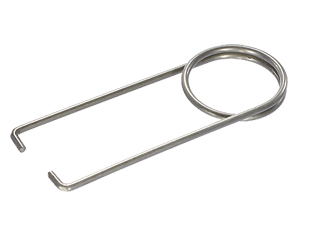 Wire Forms
The primary purpose of the wire form spring is to flex in and then snap back out. The familiar cotter pin is a typical example of a wire form. Wire forms are most commonly used as fastening mechanisms, or clips, in machinery of every variation. These clips hold parts securely in place, but are easily removed when maintenance or adjustment is required. We manufacture the range of wires forms in various specifications, which can also be a customized as per the client's requirements.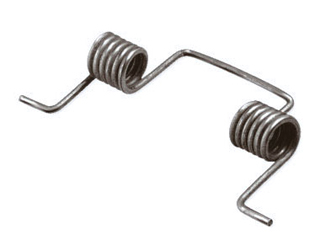 Torsion spring
A torsion spring is a type of helical metal spring that stores mechanical energy when twisted. Once it's twisted, the spring exerts proportional force to the amount being applied but in the opposite direction. When applied, the sideways forces twist the coils tighter, reducing the spring diameter and making its body longer.
Basically, any time a rotational or torsional force is needed, a torsion spring can be used. They can be designed in an array of sizes, materials, and thicknesses to suit any application. Miniature torsion springs are used in electronics while larger variations can be used for industrial uses where large loads need to be applied.
To support spring manufacturing :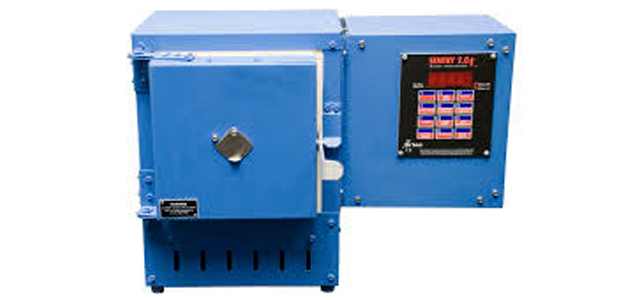 Electric furnace
We have an electric furnace for heat treatment of springs. Our Heat treatment machine for tempering spring can go up to 300°C. We have all kinds of modern equipment for making high-quality springs. Sometimes there are specific requirements from the customers that the springs sustain elevated temperatures.
Spring load testing machine
We have a spring load testing machine to test the spring load after heat treatment. Our machines have a maximum load limit of 100 kgf to check the spring load. Our testing machines have enabled us to check the quality of springs before delivering to customers. This ensures that our products are of high quality and are suited for the end applications.